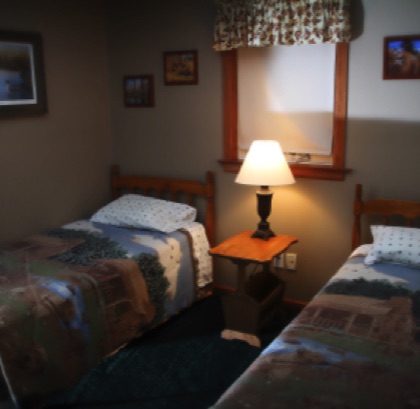 The basement is the recreation center, with a pool table, game tables, bar and walk in cooler.
The main floor has a large kitchen, dining rooms, library, and two TV rooms. A large "mud room" has storage lockers for guests to leave their gear.
Heated concrete floors under dark forest green carpeting keeps you cozy in the winter and central air conditioning cools you in the summer.
This large four story farmhouse, located in the northeast corner of South Dakota near the small farming community of Hecla, and only 40 miles from the city of Aberdeen, was built in 1913 and converted to a lodge in the 1940's.
Renovation in 2005 allowed us to accomidate up to 40 people with some rooms having private bath.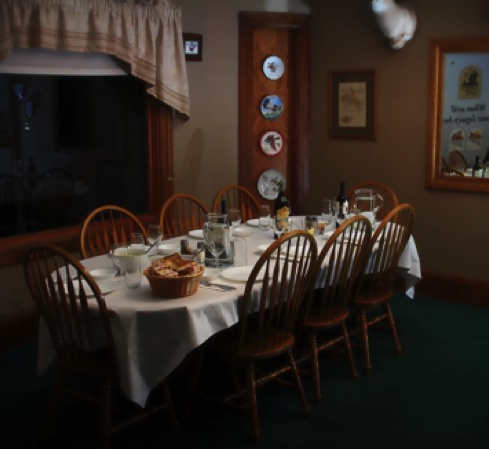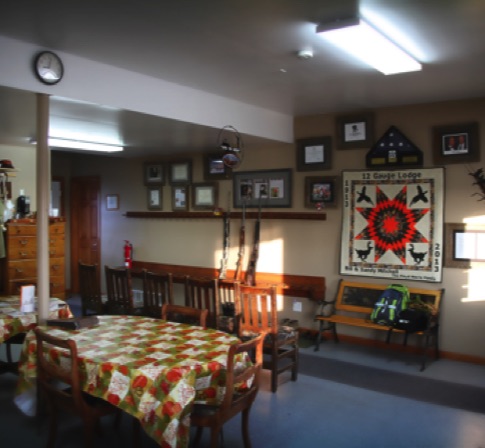 We have family style meals where you will enjoy home made baked goods, vegtables from the garden, fruit from the orchads and a
cookie jar always full!
A walk in freezer and huge BBQ, enables us to accommodate large parties easily.